Welcome to Mykonos Perfumes Blog.
We suggest to explore the authentic range of fragrances inspired by Mykonos island
MICONIC the Mykonos iconic style perfumes
Paraportiani reminds us of the incense wafted around at religious ceremonies, it brings up memories of eastern rituals and precious woods burned to yield intense aromas. Its distinctive notes take us on a ride through white Cycladic alleyways, mesmerised by a characteristic, sacred skyline. Basking in blinding daytime light, we soon find ourselves ready for a seductive nightlife.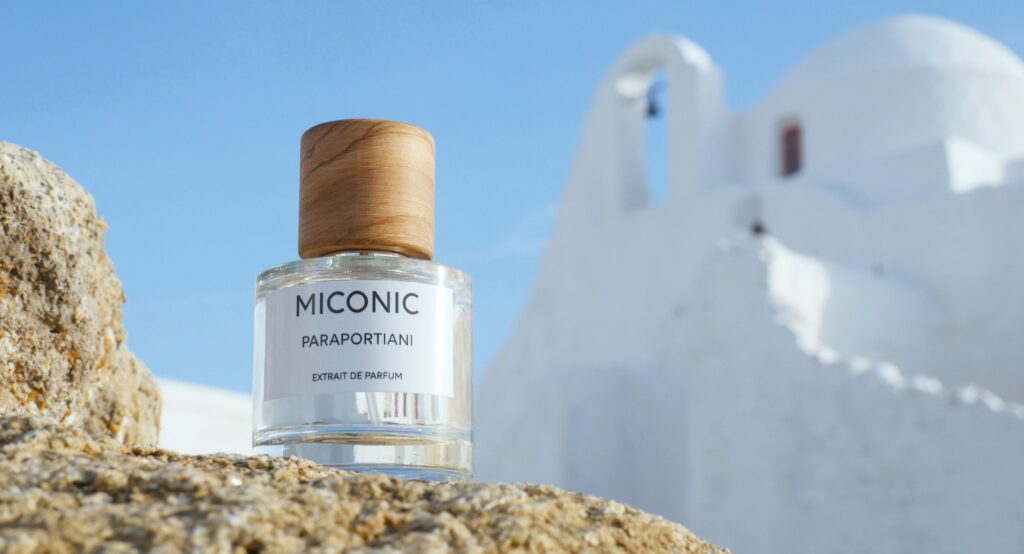 Kato Mili is the olfactory metaphor of a wind that blows away and regenerates. It carries the salty notes of seaside windows dried out in the sun. The aura of Orthodox icons painted on precious woods blends with floral scents from vases of roses and geraniums dressing the houses' fronts. It's a vigorous, woody breeze that doesn't go unnoticed.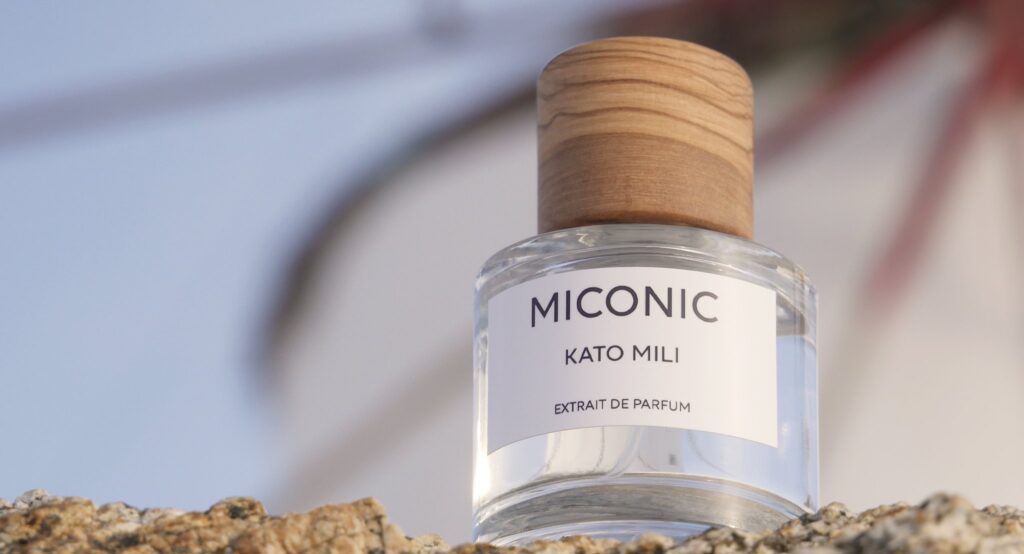 The old lighthouse of Armenistis is a secluded getaway for locals and a guiding light for strangers and navigators. The unspoiled nature around it comes to life each Spring, releasing intense Mediterranean notes of aromatic herbs and sweet'n'tangy perfumes of fields in full bloom. It's a perfume that invites to be open to the unexpected and forge strong bonds, like essences in an alchemic blend.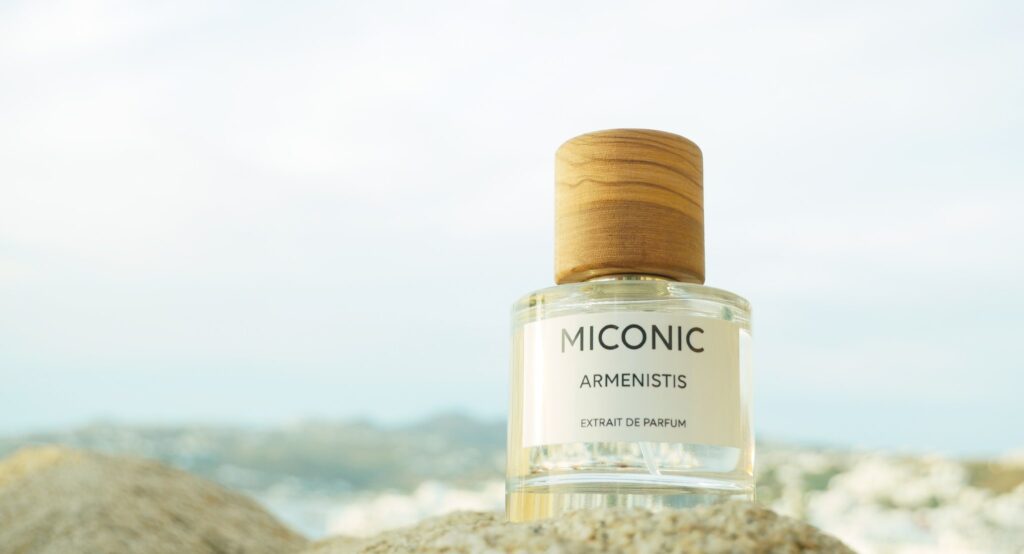 The citruses yielding the main notes for Rhenia grow under a warm, nourishing light. Zests, leaves, and flowers all play a vital role in producing a fragrance that glows as the skin of young lemons and feels as fresh as handpicked kumquats. Distinct local aromas are complemented by wider Mediterranean scents, echoing similar notes from distant coastlines in Southern Italy, Northern Africa, and Spain.